In the getting started I realize that this blog may seem a little all over the place. Right now, this is the way of my thought process- a little over here, then a little over there but somehow in the end I am more productive than I would have been had I gone it with a plan.
This is part of the new new for me. The new normal is new new to me.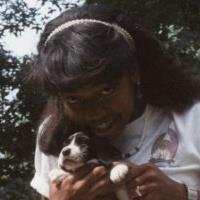 Photography for me is a life-long love kept as hobby to pursue, instead, a more reasonable career path.  This is what I can say about my pre-college self. I don't recall the exact year but it was an early teenage birthday or Christmas when I asked my parents for a 35mm SLR camera of my own. This was circa the mid 1980's when the Canon AE-1 my mother had was making it easier for the average person to pursue a serious hobby in photography. At 16 I wanted to make that emerging hobby into a career. The media world of the 1980s was so vastly different than today. To struggle to describe it in comparison to today's world where a large percentage of media is user-generated would significantly hinder my ability to finish this posting today.
Long story short- here I am today pursuing photography on a professional level in the city where I first dreamed of being a photographer. I come to this space with a long and diverse work history with experience in theatrical directing and stage management, film production management, Montessori education program management, early childhood education, Quaker educational philosophy, educational auxiliary program development and management, educational technology, IT and social media management.
That is a lot of managing.
So today I was working on the management of my new photography endeavors. First, I started by creating a master plan for my new web ventures. Next, I worked on cleaning up my Lightroom catalog. This involved several steps that emerged as I went along. It was a newfound pleasure to work so organically- jumping in and creating structure as I find it is needed. Cleaning up included:
reviewing my Lightroom preferences
reviewing catalog settings
reviewing identity plate setup
editing my watermarks (which led to an hour long diversion into the world of fonts to decide which was most appropriate for my watermark)
refining the labeling of folders to include date and brief event title
creating some simple smart collections to easily preview photos
brainstorming about under what criteria would I create a collection or collection set
editing the settings in all my publishing services (Hard Drive, Facebook and Flickr)
weeding through the 3000+ photos that were sitting in the Smart Collection "Without Keywords"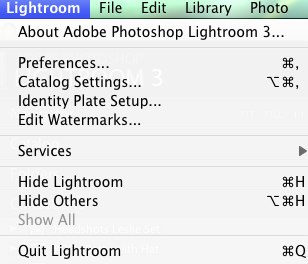 As I was working there were many pieces of my new workflow that were being refined. Thankfully as I worked the Adobe tutorials about working with Lightroom were an excellent source of support. Once I started editing the Publishing Services in Lightroom other questions emerged…
…Just because I can export my photos to various publishing services should I? (I love the can/should paradigm in general.) Lightroom 3 offers four initial publishing services with the software- Hard Drive, Facebook, Flickr and SmugMug. So far it appears you can set up as many Hard Drive export presets as you like. These are the Publishing Service presets I have set-up in Lightroom:
Hard Drive. For use on my self-hosted WordPress blog (yes this one, here).
Flickr. I have been a Flickr user (nandikerri) for a few years a a hobby photographer. As I am now moving into photography professionally I have been using Flickr to publish client work to a private site where they can choose the images they want to use. I am also still using Flickr for some personal photo sharing.
Facebook. And this one, well I did because I could. After this afternoon's thinking and processing about my workflow I think I will most likely NOT publish photos directly to Facebook. After the recent TOS challenges Facebook went through in the past year I'm gun-shy for now. I think. Most of my Facebook uploads are via my cellphone for personal sharing, not professional sharing. Yes, I am very aware of how there is a strong potential for overlap, especially in the Internet.
…What is the 'ideal' photo upload size for each publishing destination? This came up in particular as I am thinking how this blog is different than my developing professional portfolio site, how as I am moving more toward professional my sharing habits have changed more toward the conservative and intentional, and how I want to both share to get my name and images out there while also protecting my work.
…How will I organize what I use as keywords, what is my sorting/keywording paradigm and do I need one? Is paradigm even the right word in that sentence? This thought process made my head hurt a little and I am by no means done.
This was a perfect prosperity supporting task for a Sunday afternoon. Back to class tomorrow-